Whatever your club allegiance it was hard not to feel some degree of sympathy for Bolton supporters on Sunday as they witnessed their biggest game in recent times quickly disintegrate into a nightmare.
The Trotters fans did everything asked of them – they shelled out a small fortune for tickets and travel; they remembered to bring their voices and flags; they even presumably took the trouble to book the following day off work.
Meanwhile the team simply forgot to turn up.
Looking back through the records there's been surprisingly few one-sided thrashings dished out behind the famous twin towers, certainly post-war. The big occasion usually brings with it a cautious fear of losing that perhaps doesn't prevent such an occurrence but at least limits the chances of a heavy, humiliating loss.
Even so, the Cutter has found five Wembley wallopings from the past that may, or may not, bring a small crumb of comfort to suffering Wanderers fans this morning as they trudge dejectedly back into the office to be met with colleagues awkwardly chundering on about last night's telly, the new roadworks in town, Suzanne Shaw's new fringe and bob (if they're female obviously)…..anything to avoid the Stoke City elephant in the room.
There but for the grace of God go all of us.
April 15th 1961 England 9 – Scotland 3
Scotland's biggest drubbing at the hands of the Auld Enemy and one that cemented a reputation for Scottish incompetence between the sticks that was due, in no small part, to the hat-trick hero this day being a certain Jimmy Greaves.
Greaves would go on to establish himself as a jovial TV pundit, forming a successful double act with one of his opponents in this match, Ian St John, and spent many happy years remorselessly ribbing Jock keepers.
The hapless Frank Haffey became the butt of jokes for years to come – 'What's the time?' 'It's nearly ten past Haffey' and, though he would appear over 200 times for Celtic he never represented his country again.
Even with his eccentric blundering taken into account however the result is still a surprise. Scotland was blessed with St John and Denis Law up front and no team bolstered by the grit and style of Dave Mackay and Billy McNeil should ever lose by such an embarrassing margin.
Dec 15th 1982 England 9 – Luxembourg 0
The clichéd axiom that there is no such thing as easy International fixtures anymore first came into being at some stage during the late-eighties. Just a few years earlier however England were still meting out multi-goal spankings on a fairly regular basis to the likes of Luxembourg, Cyprus and Turkey.
Just six months after a thoroughly dismal World Cup in Spain this comprehensive rout heralded in a new wave of optimism for a side studded with experience and quality as they undertook a fresh qualifying campaign for the Euro Championships.
The unfortunate Luxembourg were nothing more than a punch-bag this evening as England ran riot and took all their recent frustrations and tribulations out onto the hopeless minnows.
However, when even Phil Neal joins in on the goal-scoring fun you know it's just a glorified training exercise and ultimately their new-found optimism proved once again to be a false dawn as England failed to even qualify for the finals.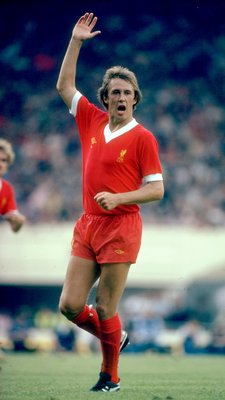 1983 FA Cup Final (replay) Man Utd 4 – Brighton 0
The recently-relegated Brighton had been resilient and adventurous only days earlier and were unfortunate not to snatch it at the last with a golden opportunity for Gordon Smith. The general consensus was that he must score. He didn't and the favourites took full advantage of the reprieve eventually running out comfortable winners in the replay.
Brighton's inspirational leader Steve Foster had missed the first game due to suspension – he was booked in a league game against Notts County and knew that a red card would mean he would miss the next fixture rather than the final. Foster spent the rest of the fixture hacking down all and sundry to no avail – and it was hoped that the head-banded defender would prove to be the difference.
Alas he was merely a bystander as United applied their superiority mercilessly. Like on Sunday for poor Bolton it was 3-0 and all over by half-time, with Robson netting twice either side of a Whiteside strike. Arnold Muhren wiped away any lingering delusions for Albion with a penalty on the hour-mark.
1986 Milk Cup Final Oxford 3 – QPR 0
The second consecutive Milk Cup final that contained two sides that would usually be deemed as underdogs was ultimately a one-sided affair that gave Oxford their own and only major trophy.
The previous years final between Norwich and Sunderland had been a much more even, and enjoyable, encounter with both teams sprinkled with former greats in the autumn of their careers – Clive Walker, Asa Hartford, Mike Channon et al – all contributing to a tense ninety minutes.
Here a closely-fought first half eventually gave way to a landslide as Oxford time and again cut through a flat-footed, static QPR backline.
The sublime duo of Houghton and Aldridge were on show for the Os and were instrumental in two of the goals but perhaps fittingly it was the lesser-known faces who stole the headlines.
Midfielder Trevor Hebberd had been a youngster at Southampton during their triumphant FA Cup campaign in 1976, starring in many ties along the way before being dropped for the final. Ten years on he finally experienced his Wembley glory scoring the opener. Jeremy Charles, nephew of the Gentle Giant John, bagged the third.
2000 Play-Off Final Ipswich 4 – Barnsley 2
This was the last play-off final staged at the famous old ground before it underwent its lengthy and expensive makeover and what a game to go out on.
The Tykes scored early on and Barnsley fans must have been dreaming of a perfect day to come and a quick return to the top flight. Just two seasons before they had delighted everyone with their Premier League adventure, the Blackpool of the late-1990s. Now, thanks to an unfortunate error by Ipswich keeper Richard Wright, they could tentatively plan for further awaydays and improbable giant-slayings at Old Trafford and Anfield.
Alas, it was not to be. The Suffolk side commendably regained their composure and began to take complete control of the game. Magilton and Holland were commanding in the middle and Dutch winger Martyn Reuser caused all manner of problems throughout. It was he who drilled home a Yorkshire dream-wrecker in the final minute, but in truth, it was all over long before then.