(Part one. The second section of this feature – concentrating our attention on Liverpool, Man City, Man Utd, and Spurs – will appear in the Cutter on Tuesday)
The rumour mill is slowly grinding up in preparation for a summer of fabrication and fantasy. For the next few months your club will be linked to any number of previously unheard-of South American wonderkids or expensive folly who are, in the cold light of reality, completely unattainable for several different reasons.
So instead of half-trusting a journalist's mischievous imagination, or allowing yourself to be sucked into the Machiavellian machinery of an agents motives, why not let the Cutter do what our name suggests and scythe through all the bullshit and hype?
The list below is not necessarily who your club will sign (let's face it, Wenger will again rummage through the bargain bin unsuccessfully for a decent keeper and instead come out with a fifteen year old French creative midfielder). It's the players who your club should sign.
All of them attainable – though admittedly most are best case scenarios – and not only capable of patching up the cracks that have prevented your club from running away with the league title this year….they will, to quote the puffy-faced actress Renee Zellweger in Jerry Maguire, 'complete' you.
Here, for all you Gooners, Villains, Rent-boys and Evertonians, are the individuals who will make your team a genuine force to be reckoned with for the 2011/12 season.
ARSENAL
PEPE REINA (Liverpool) – The Gunners' goalkeeping problem has become a long-running soap opera filled with bit-part actors who have a worrying habit of stumbling over their lines. Reina will end all that in one controversial big-budget swoop. The Spaniard has been making undertones all season for a desire to leave yet admits to being happy and settled here in the UK. A switch down south, with the significant lure of Champions League football, might just tempt him.
Alternatively, should such a transfer prove to be too contentious – and far too pricey given Arsenal's famous reluctance to part with the big money – then Ajax's Maarten Stekelenberg fit the bills nicely.
PER MERTSACKER (Werder Bremen) – Although Koscielny and Squillaci will benefit, and improve, from a season's adaption to the Premier League they are still not the long-term answer to finding a reliable and imposing partner for Vermaelen at the back. Arsenal, despite their impressive bid for the title, have still looked suspect on occasions in this area and the accusation that they possess a soft centre refuses to go away. The 6ft 6 German should resolve this. Out of contract in a year's time his present club Werder Bremen are seeking to cash in now while they can.
ALEX OXLADE-CHAMBERLAIN (Southampton) – The similarities with Walcott, should this transfer occur, would be striking. A young Southampton starlet with blistering pace and bags of potential moving from St Marys to beneath Wenger's Professor Yaffle wing.
However, early indications are that this kid will soon put young Theo permanently in the shade for both club and country. A startling talent who has a far wider range of attributes to the glorified speed merchant he will go on to replace.
ASTON VILLA
CHRISTIAN ZAPATA (Udinese) – A highly sought-after central defender who will be looking to move higher up the food chain than stuttering Villa should he decide to leave Serie A this summer. However, as so often happens in such circumstances, that theory espoused by Russell Crowe in A Beautiful Mind could come into play, where several clubs move in for the Columbian stopper and cancel each other out. Thereby possibly leaving the door open for a last minute swoop by Monsieur Houllier.
If Zapata proves to be beyond their reach however then United's Johnny Evans should be the Villain's prime target to help shore things up in front of a superb, but now struggling, Friedel.
JOSE BOSINGWA (Chelsea) – A long-standing target for a long-standing Achilles heel position for the club. Luke Young, Beye and Cuellar have all been employed there with varying degrees of mediocrity in recent times until they drafted in Kyle Walker on loan from Spurs. Making his switch permanent would be the ideal situation but the youngster has made such an outstanding impression he has even managed to break into Capello's England squad after only three months in the Premier League following equally impressive loan spells in the Championship. The lad has made himself indispensible to Tottenham's future without kicking a ball for them.
So Bosingwa it is. Out of contract this summer and arguably the most desirable free transfer out there.
ELJERO ELIA (Hamburg) – A left-winger with blistering pace, Elia would be an ideal replacement for the (probably) departing Ashley Young. The move would be entirely dependent on whether his current club Hamburg manage to overcome a four-point deficit to claim a Champions League spot. If they don't, then Houllier should act with the same sure-footed swiftness that this Dutch flyer demonstrates every week.
JOHAN ELMANDER (Bolton) – Villa evidently like their strikers to be chunky and cumbersome. So why not secure the services of another one but who, crucially, this time has the additional qualities on the deck to not solely be required to muscle the ball free for the likes of Bent and Agbonlahor. The bruising Swede is available on a free this summer after letting his contract run down and, though giants such as Juve are reputed to be interested, Villa would be wise to make their interest known in a player who has been reborn this season.
CHELSEA
GREGORY VAN DER WIEL (Ajax) – This accomplished full-back from Ajax would allow the criminally under-rated Ivanovic to return to his natural centre-back berth (admittedly to deputise for Terry and the superb Luiz) and would swiftly go on to establish the right flank as his own. A fantastic athlete moulded in the Ajax tradition of versatility, Van Der Wiel is equally comfortably surging forward or retaining a solid rear-guard on the rare occasions Chelsea are required to shut up shop.
KAKA (Real Madrid) – A hugely expensive gift from Roman to himself. Blighted by injuries and on the point of being written off entirely the Brazilian maestro is still more than capable of conducting the occasional wonderful symphony from those blessed feet of his.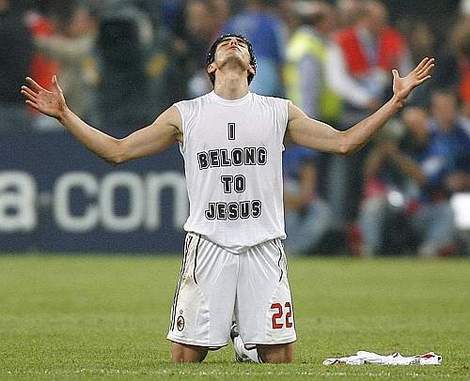 ROMELU LUKAKU (Anderlecht) – The search is on for Drogba's replacement and, whilst they are currently being linked with Neymar (another Brazilian who, should he and Kaka arrive, in addition to Luiz and Ramires, would make this rather dour, if formidable, West London side suddenly look very watchable indeed) they have the perfect candidate in this 18 year old powerhouse from Anderlecht. Built like a heavyweight boxer yet possessing a mesmerising range of talents in one so young.
EVERTON
NATHANIEL CLYNE (Crystal Palace) – As ever money is an issue at Goodison. However, there are problem areas in the team that need addressing this summer – irrespective of financial restrictions – and the right-back position is certainly one of them. Captain Phil Neville has performed commendably well there this season yet provides no width or pace (and in our humble opinion is better suited helming the midfield, being possibly the most under-rated man-marker in the game). And Hibbert is, and always will be, utter garbage.
Clyne is affordable and would thrive in the top-flight. Still a teenager (until Tuesday at least) his nickname is 'Turbs' due to his speed and, aside from his attacking qualities, is tenacious in the tackle. He would balance out the side well with Baines offering similar disciplined scope down the opposing flank.
NIKO KRANJCAR (Spurs) – Everton's Russian trickster Bilyaletdinov has been somewhat of a disappointment, producing hot and cold displays since his arrival on Merseyside, and Kranjcar is the perfect option to provide a more reliable attacking contribution in the wide areas. Again, like Clyne/Baines, would offer a very decent balance with Coleman on the opposite flank.
The Croat wants out of White Hart Lane and Spurs would listen to bids well within the Toffee's budget, should Moyes clear out some dead wood to bring in funds.
ROMAN PAVLYUCHENKO (Spurs) – Although hardly the aforementioned dead wood, if Jack Rodwell leaves for Old Trafford – an unwanted departure but collateral damage for Everton who already possess stellar alternatives regularly keeping the youngster out the side – then every pound note should be parlayed onto their desperate need for a top quality front man. A double swoop at the Lane before the August deadline would make Everton genuine top six contenders in two quick strokes of a chequebook pen.
Do you agree with our suggestions? Or violently disagree? Have your say by joining the Cutter on Twitter (thedaisycutter1) or adding the voluptuous and half-naked Daisy Cutter as a friend on Facebook. Alternatively simply offer us your thoughts on our messageboard.