Last year's World Cup campaign in South Africa was an unmitigated disaster for England.
Following the now-traditional pre-tournament hype and delusion, where average players were suddenly regarded as world class, and the one genuinely world class player in the England ranks found himself elevated to a white incarnation of Pele, Capello's squad ultimately capitulated in predictably lamentable fashion. After all the excitement and build-up it was an anti-climax on a par with Wills being unable to raise the royal flag last weekend.
Against Germany in particular they were comprehensibly outclassed, out-thought and out-fought.
One of the most pertinent conclusions formed from the thorough post-mortem that followed, as the press and public alike picked through the cinders, was that the players looked jaded. They were suffering from burn-out. We play too many games in this country people bemoaned. We wear our players into the ground with a punishing, unrelenting fixture list and no winter break.
So, with this in mind, where is the logic in sending Jack Wilshere – a prodigiously rare talent and surely a pivotal figure in the England set-up for many years to come – and Andy Carroll – arguably our sole powerful number nine of notable stature and quality lest we want to see Carlton Cole leading the line at Euro 2012 – along to this summer's Under 21 European Championships in Denmark?
The teenage sensation Wilshere has already played forty games this season – a fact saliently pointed out by his concerned club boss Wenger yesterday – and all whilst his body is still developing to biological maturity nevermind the rigours of top level football.
Next season he will presumably be given the onerous task of replacing the departed Fabregas as the mainstay of Arsenal's midfield, with creativity and energetic verve expected of him twice a week throughout a full, demanding campaign.
If he goes to Denmark and competes in a successful Under-21 side who reaches at least the semi-finals, not to mention a further three full caps coming his way during August and September, that tots up, at a conservative estimate, to well over a hundred matches in twenty months. With perhaps just a short week of convalescence spent boning star-struck floozies in a foreign hotspot in between.
Seven days of rest in nearly two years? We will once again be mercilessly flogging a young lion until his roar becomes a tired whimper.
By May of next year his young body and mind will have been exhausted of every natural mineral, spark, and evanescence. Meanwhile the country will begin whipping itself up into a frenzy of expectation and hyperbole in preparation for the imminent Euros in Poland, draping England flags from single-glazed windows, and burdening this tired young soul with the presumption of brilliance.
Assuming he hasn't succumbed to injury at this point due to the never-ending schedule the watching millions will then be frustrated and confounded when Wilshere instead produces a series of under-whelming, lack-lustre displays.
Carroll too is potentially integral to England's future. His marauding threat across the front-line is infinitely preferable to the static focal-point of Crouch or the ineffectual whirligig movement of Defoe and he offers an exciting, dynamic long-term partnership with Rooney. It is no exaggeration to state that the pony-tailed Geordie may be the difference between England exiting at the quarter final stages in Poland and winning the whole thing. Okay, losing bravely to Spain in the final.
Yet Carroll is already beginning to exhibit signs of over-use, suffering the strains and pulls from the physical demands imparted upon his muscular, but still developing, body.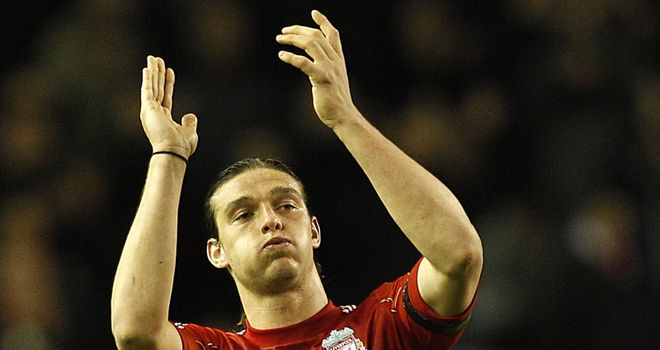 Is the Under 21's Euros, a tournament that is barely a side-show in terms of importance and interest amongst most supporters and certainly doesn't capture national fervour and pride like its elder sibling, really so important as to warrant jeopardising these two key components of England's future hopes?
The international youth levels are supposed to be a nurturing ground. A few terms at primary school before being thrown in with the big boys. An educational stepping stone.
Whilst we can see the benefits in having such a tournament (rather than say a series of intermittent friendlies) because it gets youngsters used to competing against the best of their peers from differing cultures in a pressurised knock-out format, here at the Cutter we fail to see how it would enhance the evolution of the two players mentioned above. Wilshere in particular has grown accustomed to pitting his impish wits against the likes of Xavi in Champions League chess games whilst Carroll is hardly a stranger to being the headline act on the big stage.
It is hard to determine what exactly they will personally extract from their stint in Denmark that they haven't already experienced at club level. The real beneficiary you feel will be Stuart Pearce in his bid to establish his credentials within the England set-up and, of course, the increased chances of glory for the young charges.
However, during the tournament's history England have only gone all the way once, in Spain 84. Do we care? Are people even aware of this solitary triumph? Not really.
Additionally, will success in the Under 21s even be that good a prospect to savour? If anything it will only have the negative consequence of promoting once again the myth that we possess a 'golden generation' and encourage a feverish media and deluded public into heaping exaggerated expectation upon them for the next decade.
So are we dismissing the whole idea of the tournament? Certainly not.
The provisional squad for Denmark contains a wealth of promising, but callow, prospects who will gain invaluable experience out there this summer. The likes of Phil Jones, Chris Smalling, Kyle Walker, Tom Cleverley, Josh, McEachran, Jack Rodwell, Daniel Sturridge and Danny Wellbeck, who all possibly have a part to play in future major international campaigns, will hopefully benefit enormously and grow as individuals and players. There is also sufficient quality in there to represent us well regardless of the two absentees.
Unlike Wilshere and Carroll none of those listed above have yet established themselves at senior level and will not therefore be making a retroactive step in their development.
Also, crucially, to a man they have either not endured the additional demands of European football for their clubs this term or, in the case of Smalling, McEachran and Rodwell, even been regular starters undergoing the week in, week out treadmill of domestic fixtures.
Whereas with the dazzling young Gunner, and the ever-improving Shearer MkII – two bright beacons of national hope who may yet help provide this country with a second major honour in years to come– we must seek to protect where possible from the ravages of endless drudgery. We have, as Wenger alluded to, a duty to be responsible. Because in World Cups ahead we cannot expect golden eggs to be laid from over-reared dried up factory hens.